2020 created a business superstar out of the coronavirus outbreak. People suddenly forced indoors ran en masse to Zoom, a video conferencing service that focuses on providing an easier to use product than its many competitors who were much ahead in the market.
Video conferencing software like Cisco Webex, GoToMeeting, Team Viewer, and Skype had indeed been in the market for a lot longer time. But when Zoom came into the picture, it was just so intuitive and friendly that even kids quickly figured it out. It replicates the exchanges in a classroom that it was easy for students to be migrated to it when onsite classrooms became dangerous grounds in the face of the pandemic. The kids of KissTies employees started gettig in touch with each other on Zoom, even playing with its features like changing the background. 
It has become crucial to our operations in remote meetings between houses, cities or countries. It's amazingly like having an onsite meeting. You can raise your hand, give a thumbs up, even clap. You can chat with someone or everyone - something we used to do on Messenger on onsite meetings. Not only that, it actually made some things a lot easier than in a live meeting.
In a live meeting, a PowerPoint presentation needed a projector wired to the presenting laptop. Not only was that hard to setup, often times the screen was just too far or the images too small it was hard to pick up some details. Sharing videos was even more painful. With Zoom, everyone sees what you see on your screen with a click of a button.
Zoom was indeed remarkably well thought-though, so along with many in the world, we were newcomers who have been hooked. It's so crucial to the conduct of our daily business now.
No wonder it became the social network of the Coronavirus lockdown.
But while the app is easy to use, bloopers from its users have quickly spread on the internet. Video-meetings are proving to be quite the learning curve, especially the part in front of the camera. Here's how to flatten that curve.
1. Watch the coverage closely before going live.
Last April 19, journalist Melinda Meza was making a segment on how to cut your own hair right in front of the bathroom mirror. With the smartphone positioned from a distance overhead, she didn't notice what her viewers did - the mirror reflecting her husband on the shower completely naked.
Going live is a performance where you usually are the director too. Technical rehearsals are called for. Either watch the coverage on a widescreen that allows you to clearly see small details, or record a short clip and playback on a wide-enough screen. It's also a good practice to look behind you and follow what the camera can possibly see before going live.
2. Get the cooperation of others in the house beforehand.
Professor Robert Kelly was having his remote interview on BBC when his child video-bombed him. At BBC, a red light goes on when a recording or live broadcast is ongoing. At home, online meetings have to be coordinated with the other members of the household. This is especially necessary at home where the red light is less likely to work, and other members are more likely to be naked.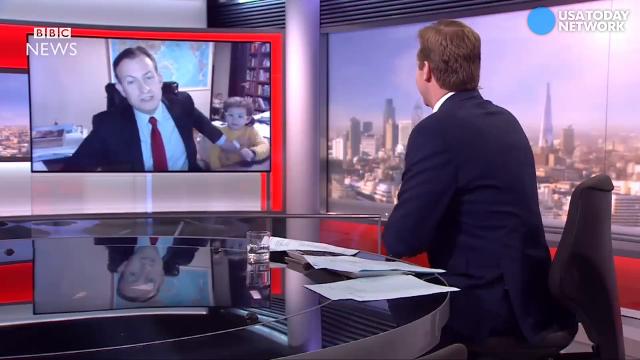 3. Wear Pants
An ABC reporter appeared on Good Morning America with no pants. You may misjudge the coverage of the camera, forget to turn it off with others still watching, or simply forget that you have no pants. Play it safe, wear pants even when you think it won't show. You might become a meme.
4. Dress up the part you're showing.
The same impressions are made whether you are in a physical or virtual meeting, but the camera and the viewing screen on the other end can magnify what you put before it. While eye-contact and glances tend to be furtive in the actual, there is no such hesitation when looking on a screen. Time to work on your necktie knot tying finesse, and getting the dimple right. Or wear that stand-out pocket square. You're on candid camera.
Virtual Canadian parliament session over Zoom on April 28, 2020. 
Comments (0)