Here are things to consider to get the size right:
Is the tie width similar to the width of the jacket lapel?
Well, it should be proportional to the width of the jacket lapel. Let us simplify it up for you;
Take care that the widest point of your tie should be proportional to the widest point of your jacket lapel. That's all you've to do and you are ready to gain the spotlight.
Is the tie length and width proportionate to your body size?
You might end up putting a little more effort in here. Never mind, a little more!
Does the tie represent your style?
This is the factor that can be best judged by you. Just keep in mind the event and place you are going to hit, and the type of clothing i.e., color, patterns, etc., you will put on.
The tie length should allow the head of the knotted tie to hang in front of the belt, and the tail to go through the keeper loop at the back of the head. Just make sure that the tip of your tie touches the top of your waist belt when you are standing straight and you are good to go. Do keep in mind the type of knot you prefer and whether you wear tie clips or not, as these are the factors that might impact your tie length.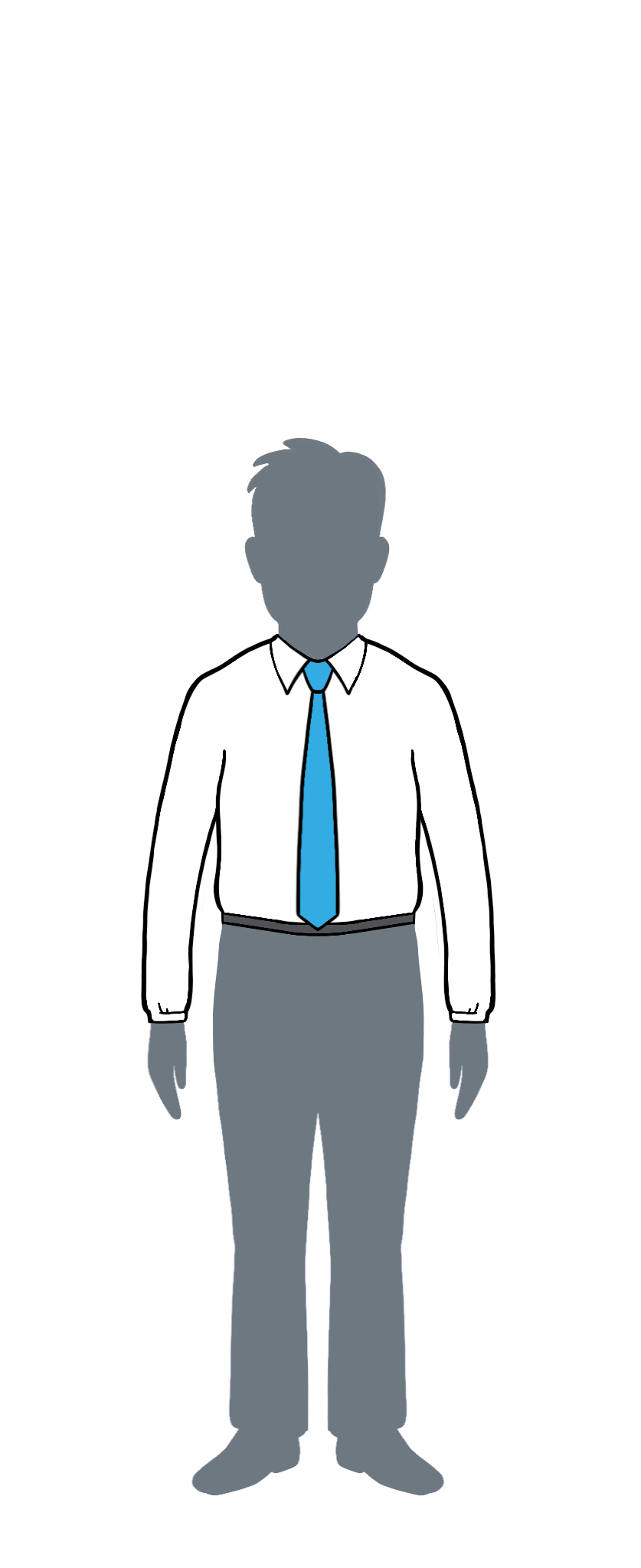 These are for average build boys from ages 8 -14.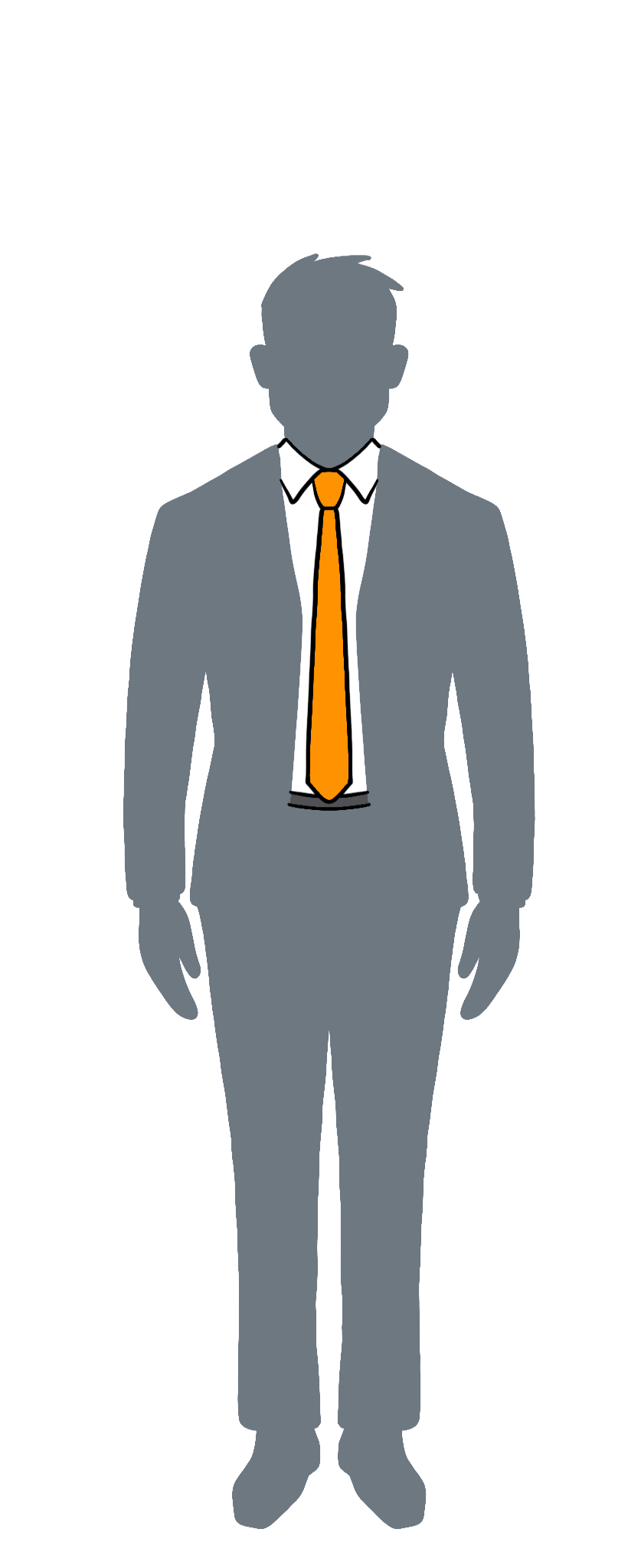 These are for men under 6' with necks smaller than 18 inches. Standard length ties go best with men of comparatively shorter chest and neck length.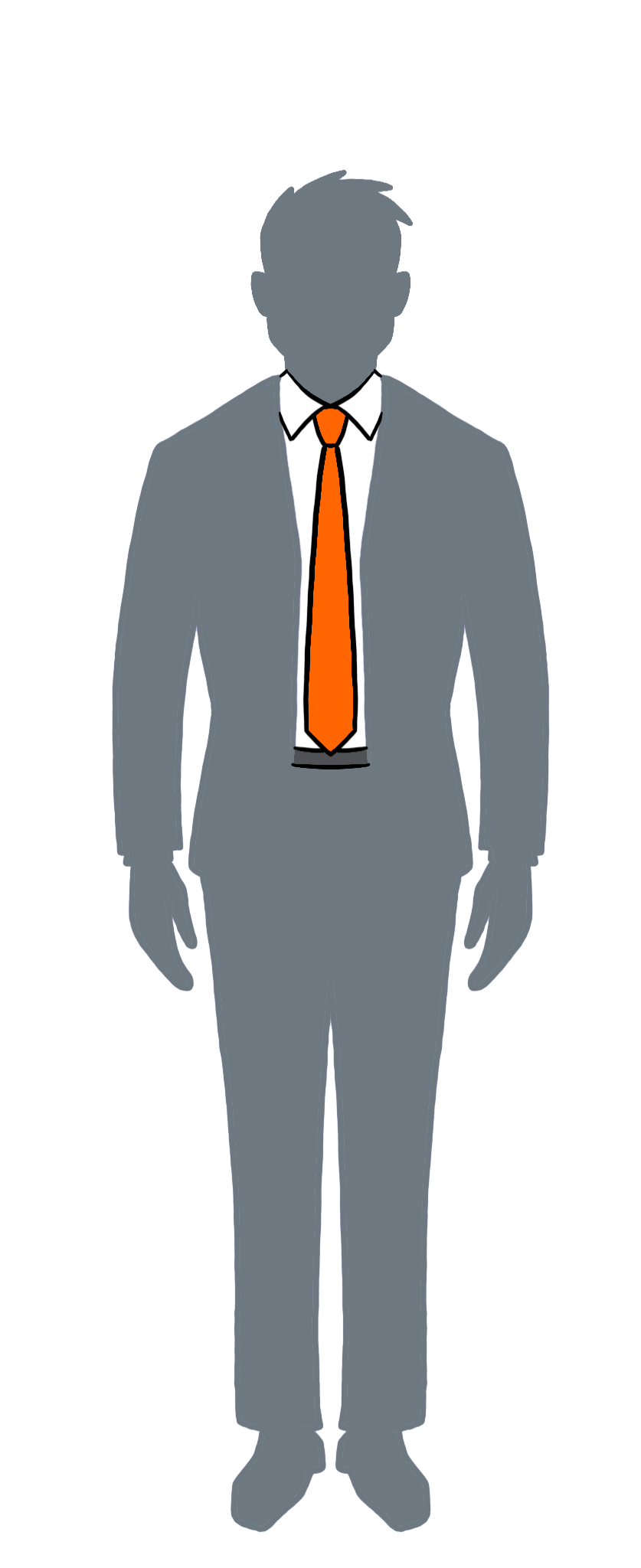 These are best for men 6'0" to 6'5". Men under 6' but with large necks (size 18-21") would also be a good fit. These extra-long ties very finely enhance the height of men so it would be a good match to grab.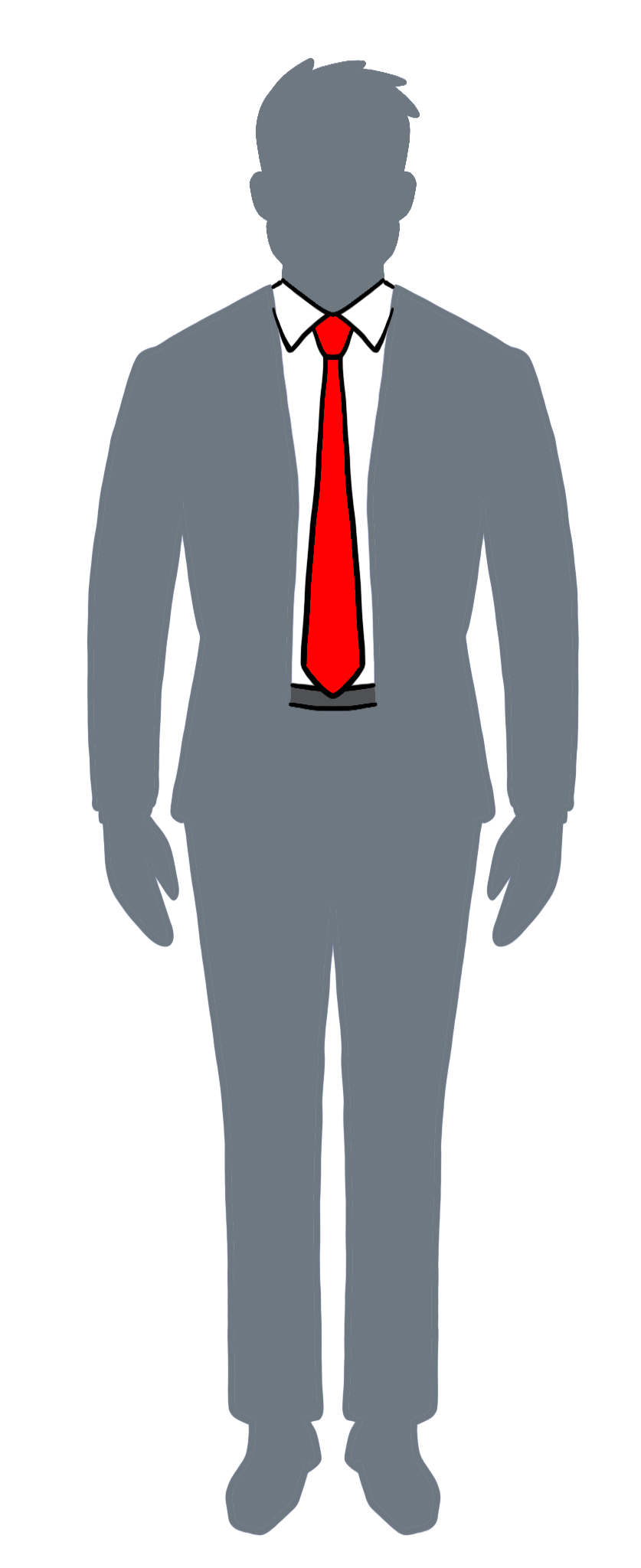 Men taller than 6'5" or with neck size larger than 21" We can do a custom or bespoke tie in any of our tie materials or from your custom design. 
The tie width should be comparable with the width of the jacket lapel it's worn with. Men with broader body frames should go for wider ties. Thinner men should keep slimmer ties within their wardrobe.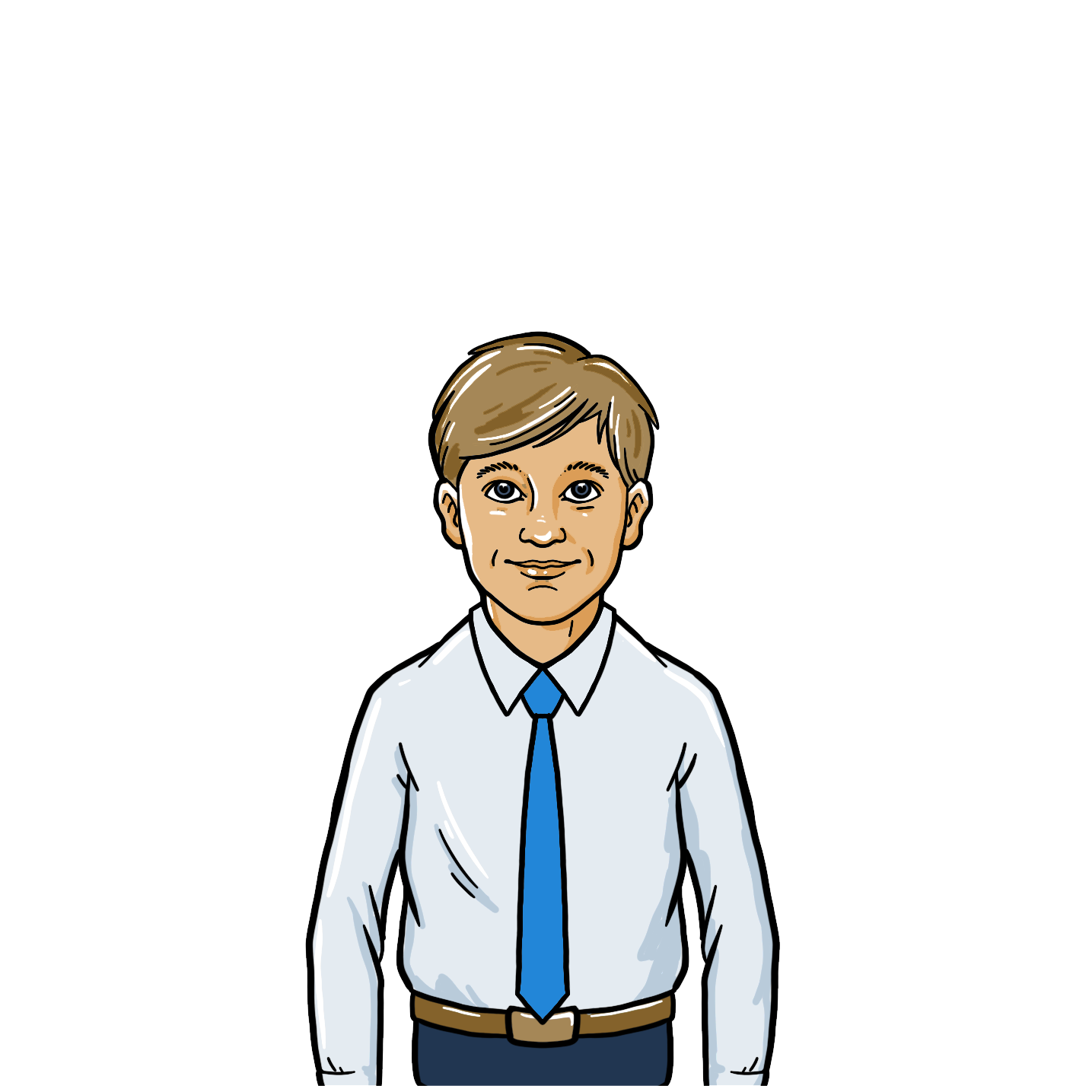 2.2"
Build: Boy 
Width: Boys
A perfect fit for a perfectly fine growing boy.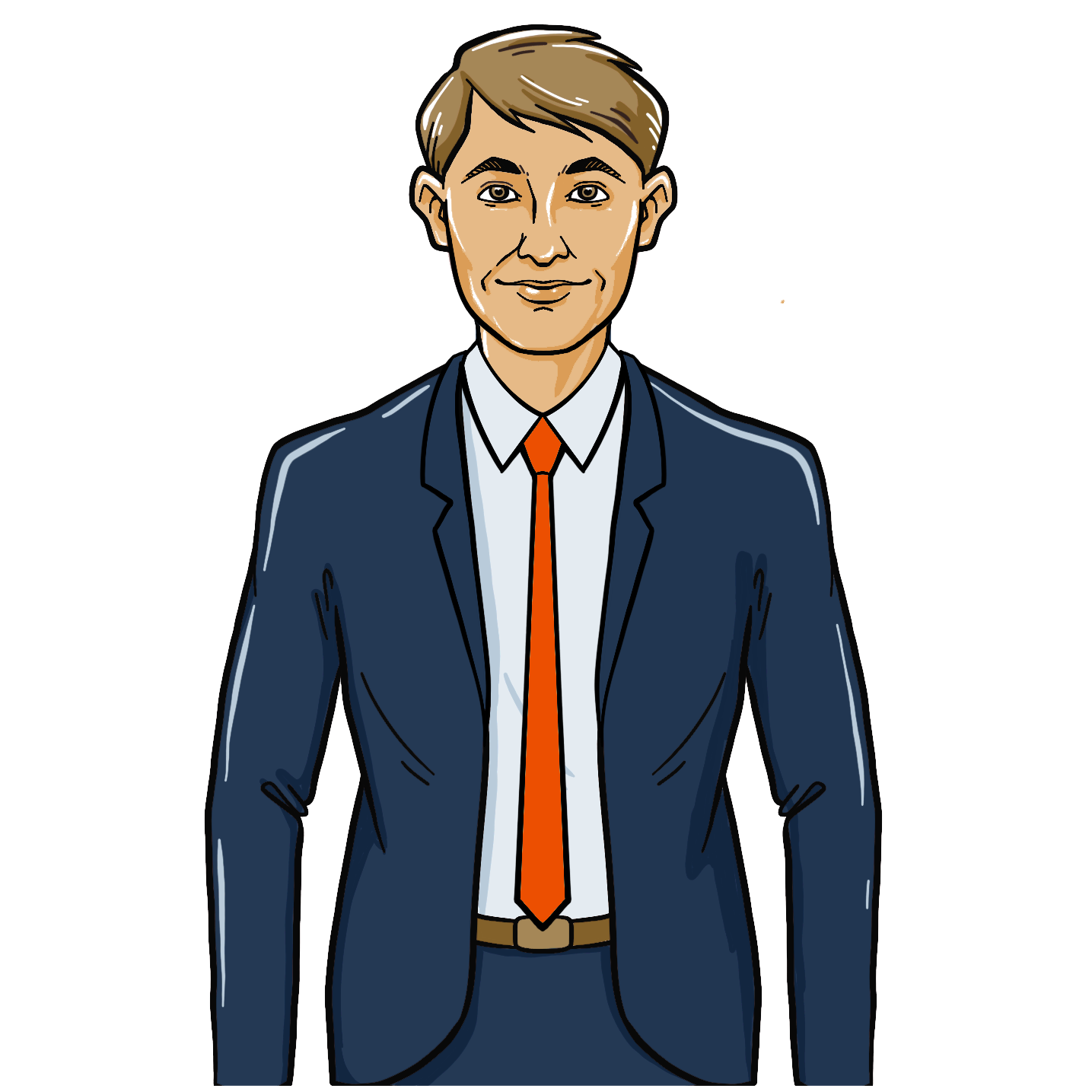 2.36"
Build: Slim, Average Adult 
Width: Skinny
Jacket Lapel: Narrow
A narrower tie complements both a narrow lapel and a skinny body frame. It wouldn't let you look gaunt.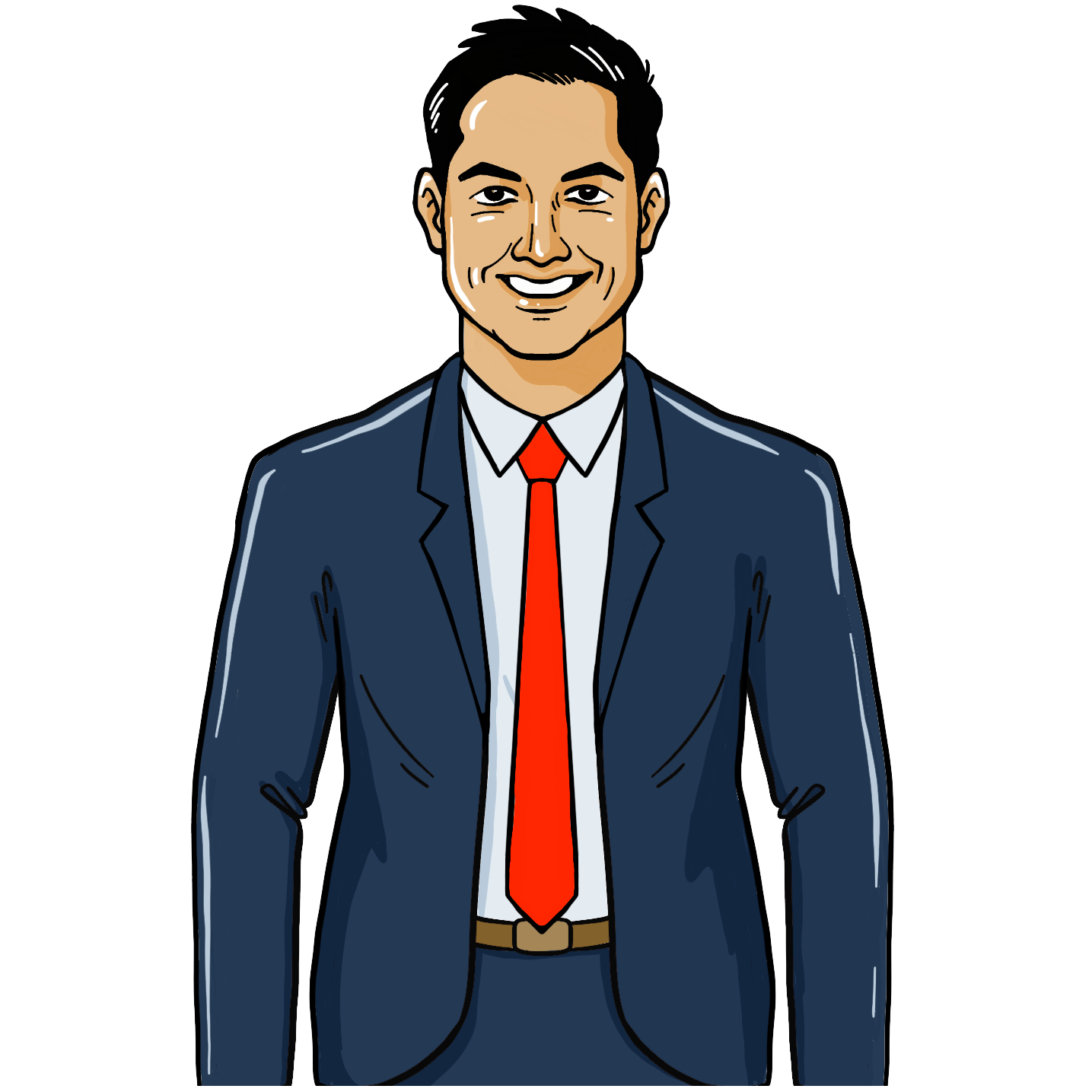 3.35"
Build: Big, Tall Adult
Width: Standard 
Jacket Lapel: Wide
A wider tie goes well with a broader body frame and wide jacket lapel. It wouldn't let you look unnecessarily fat.